"We found that the best predictor of a cryptocurrency's exchange rate is the amount of developer activity around it." - @PirateOrg
"Cryptocurrencies gain value by taking market share from existing industries and also by creating new markets." -..twitter.com/i/web/status/8…OK
@_jonasschnelli_ It's prime vacationing time and everybody's taking a Bitcoin break?
Do you suffer from hindsight syndrome and have developed a severe case of FOMO? Send your money to FOMO ICO so that..twitter.com/i/web/status/8…sn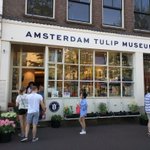 It's good to know your roots. pic.twitter.com/jYEBMGbOpW
The (long term) vision for Bitcoin has not diverged. All of us want to build a system that is accessible to every citizen of the world.
@Cyranogrosnez An unguaranteed promise of an economic incentive isn't much of an economic incentive.
Newest argument on the block: "If you compromise your ideals and accept our proposed protocol changes, we promise i..twitter.com/i/web/status/8…9S
@zooko @deadalnix I'd rate it as more fungible than electronic fiat but less fungible than physical fiat.