@sertano_io Remote positions are possible, though the bar tends to be set higher for remote candidates.
Are you a top tier engineer who's ready to go full time crypto? Message me to chat about our opportunities!..twitter.com/i/web/status/8…vG
@maraoz Whichever one is more cypherpunk.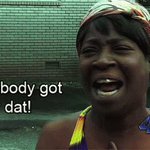 @SatoshiLite A /u/ydtm post? Even /r/btc is laughing at this foolishness. pic.twitter.com/UFLtz98u7t
murchandamus Some are calling BCC a clean split. It's not. Its replay protection is wasteful and requires every Bitcoin user to become active.
BIP91 enforcement is now activated. Any blocks not signaling SegWit on bit 1 will be rejected.