There is no Bitcoin troll army that is commanded by the Dragon's Den. Rather, there are innumerable Bitcoin narrati..twitter.com/i/web/status/1…9n
@PAAttorneyGen Whatever the public does, they definitely shouldn't Google the "yankee boogle" - the public can't handle it!
Remember to practice safe siphoning of electrons - don't plug your Uber driver's dongle into your port without using a USB condom!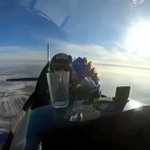 How a veteran HODLer handles market swings. pic.twitter.com/YnbImq2qNU