In my view, the "0x" prefix on ethereum IDs doesn't add much value and it poses additional complexity to devs b/c it's not in the raw data.
@cguida6 It's a poor argument to begin with; it's more of a free speech than a weapon issue.
@stephantual At what point do you start to get concerned?
2013: clueless coders create cryptocoins
2016: clueless Fortune 500 companies create blockchains
History doesn't repeat, but it does rhyme.
The right to bear crypto is a fundamental human right to privacy; it need not be bestowed upon us by governments. https://t.co/cmkGyZoVNt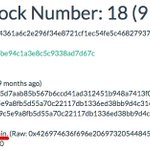 Bitcoin maximalists will appreciate Ethereum block 18: etherchain.org/block/18 pic.twitter.com/JFmybo0F9m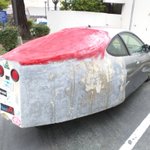 I seem to have spotted the elusive Silicon Valley Redneck. pic.twitter.com/ObtZKw3rr4
@1cyrilblanc1 I think it's interesting timing given recent Satoshi drama.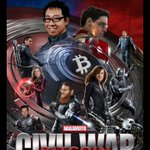 btcArtGallery Bitcoin: Civil War by @Phneep sponsored by altoz
redd.it/4iy8q3 pic.twitter.com/fIxj9rZSb2
RT @flyosity: In light of Hillary's classified email controversy, I want to tell a story I haven't told in 10 years about my work at Northr…