@masonic_tweets Just you wait; the DAO is going to fund projects to fix them!
@cypherdoc2 No usability issues since it's rather simple; I'm not qualified to evaluate the crypto itself.
In my experience Ethereum makes it easier to build DApps. However, building infrastructure is harder because the libraries are immature.
@flyosity Yeah, replace the La Croix with ice cream. Insta-win.
@flyosity You need something to thicken that up!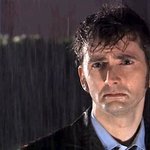 When you realize Half-Life 2: Episode 3 was announced 10 years ago… pic.twitter.com/AzF93sPrEB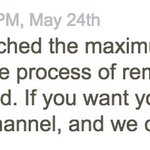 Nobody goes to the @storjproject @SlackHQ any more. It's too crowded. 😏 /@super3epic.twitter.com/N639Lrn8nk8nk
@flyosity The wording is confusing. It sounds like they mean that you have to specifically RT your reply in order for everyone to see it.