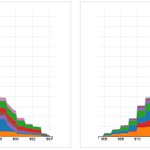 Nice view of the (entire?) cross-exchange combined BTC/USD order book. data.bitcoinity.org/markets/books/… H/T @bendavenport pic.twitter.com/k84Y5APWUe
@mcrsqr @VinnyLingham I was told that the plan is to translate most if not all of the segwit site into mandarin.
Privacy enables people to act without fear of consequences from outside observers. Privacy enhancing tech bestows freedom upon individuals.
Bitcoin: a distributed system in which participants argue about what the system actually is.