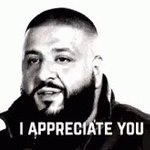 @NeerajKA Your defense game is on point. pic.twitter.com/VAb2oJnbDc
Bitcoin's going to win so much, you're going to be so sick and tired of winning that you'll forget about the multi-year bear market.
Nothing will represent and protect your interests more reliably than your Bitcoin node.
FOUR! MORE! YEARS!

… of descent into dystopia, either way.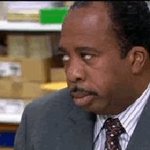 "You don't get to complain if you don't choose between the giant douche and the turd sandwich." pic.twitter.com/AqWyNyqkY0
Early exit polling shows the dark horse candidate backed by the cyber hornet swarm is on track to emerge victorious.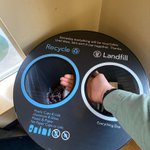 lopp The illusion of choice in a two party system. pic.twitter.com/9tFCcJttpo
@awayslice Everybody wants the power.
Few want the responsibility.
@KashPantz I vote every day to fight the status quo.
When someone tries to explain to me why their favorite politician will solve all our problems and the other politic..twitter.com/i/web/status/1…QN
@ColortechX I haven't bought ammo in over 5 years because I stocked up before the last election 😂
@satsie_ There is a woman running for president and she's pro-Bitcoin…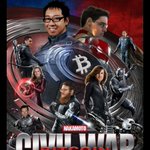 @adam3us Oh, they're all Bitcoin memes… pic.twitter.com/hnJsu7QnFf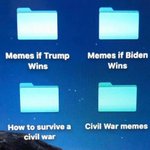 Prepare for every possibility. pic.twitter.com/MPXJ1SB6x9