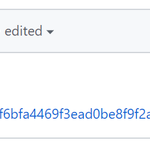 @jinglanW Savor this moment. pic.twitter.com/qqtK1RRzCo
Losers live life locked in their lairs lingering lazy & lifeless, lost like legit loners while leaders & the larger learned let loose.
@devilninja777 lel IIRC Bons used to pontificate that bcash would flip Bitcoin.
Today Ethereum suffered one of its biggest operational SNAFUs in several years and…

*checks notes*

…ended the..twitter.com/i/web/status/1…AG
Full validation sync of Parity Bitcoin (commit f635966) to block 655,000 on my benchmark machine took 2 days, 11 hours, 22 minutes.
PayPal still hasn't enabled bitcoin brokerage services for most of its users.
@nic__carter New ATH is boring and inevitable. Wake me up if we approach the McAfee Dick Line.
Full validation sync of Libbitcoin Node 3.6.0 to block 655,000 took my machine 36 hours, 48 minutes with a 100,000 UTXO cache.
@AriDavidPaul @nvk "Ethereum transfers had no problems" heheh you should ask @abrkn for his perspective on that statement.
Twitternauts search through the vast expanse of tweetspace to find the correct combination of characters that fire..twitter.com/i/web/status/1…Le
@tayloramiles I would never build on Infura. I struggled to maintain Ethereum nodes for years at BitGo.
Three words that strike fear in the hearts of those who build on Ethereum:

"Infura is down."
@PeterMcCormack Ew. I can deal with death threats but animal cruelty is crossing the line.