Bitcoin has been discussed on Twitter since the first week of the network's operation. The following is my attempt..twitter.com/i/web/status/1…3R
Going forward, most if not all of my article header images will be generated with AI.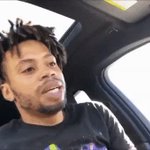 @danheld YIELD UPDATE: pic.twitter.com/h7grhrx3HH
As someone who has experienced quite a few hurricanes, I continue to be baffled by folks who don't make any effort..twitter.com/i/web/status/1…is
The first rule of the 21 million club is that you do not talk about joining the 21 million club.